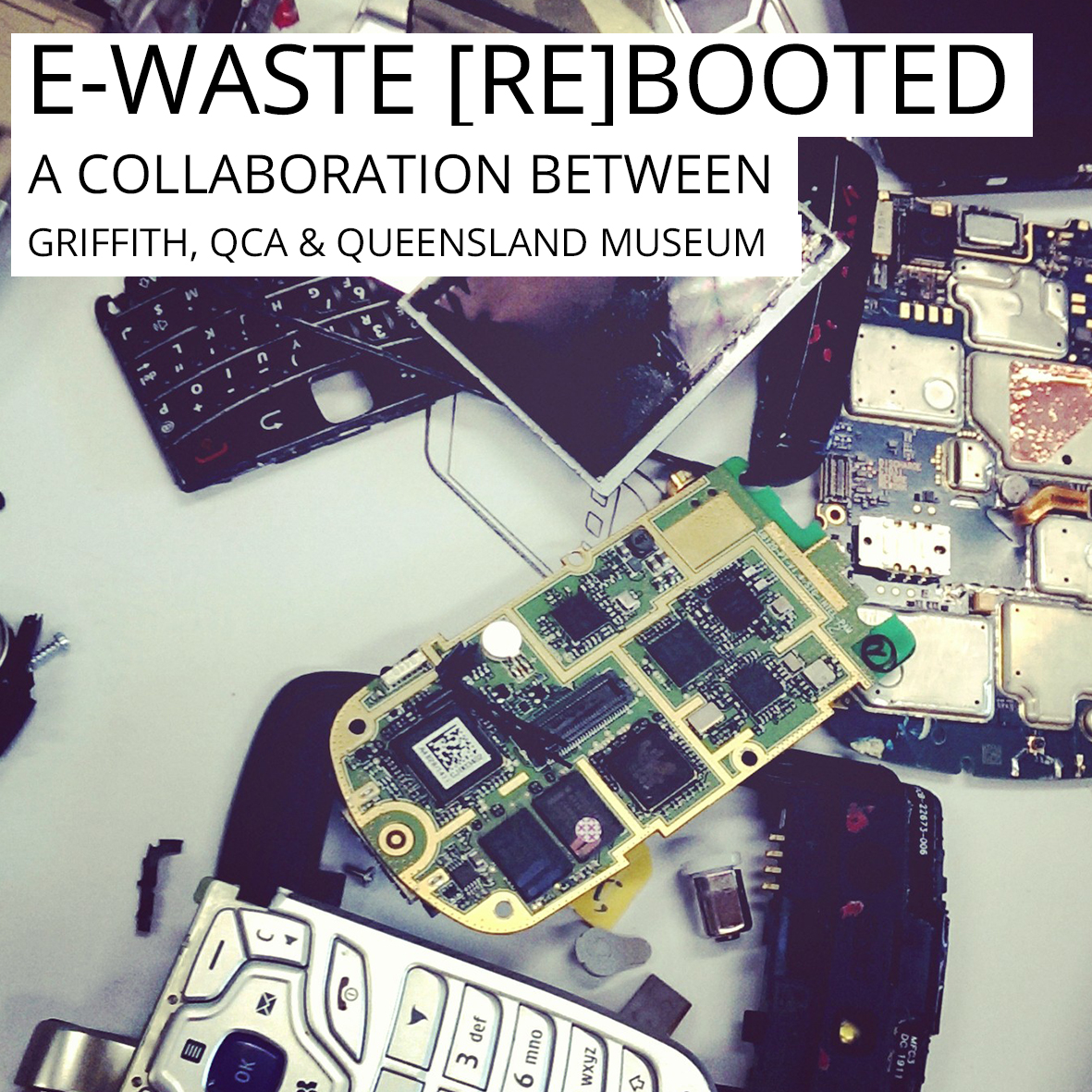 industry project - education
In collaboration with the Queensland Museum the e-waste [re]booted project provided students from the Queensland College of Art with a unique opportunity to design a interactive educational experience for museum visitors. INVENTory, is a place in the museum that seeks to develop experiential, hands on learning that is multigenerational, fun and engaging. The following images document some of the student work emanating from this collaboration.
Project leaders: Suzanne Misso (Creative Producer, Programming - Queensland Museum), Olivia Muir (Industry engagement, QM) and Beck Davis (Product Design convenor, QCA)
Academic collaborators: Tristan Schultz (VCD convenor), Petra Perolini (Interior Environments convenor)
Industry Partners: Mobile Muster and MRI Pty Ltd.
EWASTE [RE]BOOTED
INVENTory space at Queensland Museum and Sciencentre
e-map
e-map (detail) designed by Disa Martin and Sean Kim with 'emonster' character designed by VCD students, Queensland College of Art, Product Design (3rd year project) and VCD (2nd year project)
e-ball
e-ball designed and developed by Paul Bardini and Callum Burgess, Queensland College of Art, Product Design (3rd year project).
This upcycled game creation was built by Paul and Callum, by reconfiguring old computer fans and programming them with arduino's Paul & Callum created a hands-on two-player game that helped visitors to rethink notions of 'old' waste and 'new' product.
keyboard wall
Upscaled, reconfigured, reorientated and reconsidered the keyboard wall was designed and developed by Suzanne Flynn and Emma Shaw, Queensland College of Art, Product design (3rd year).
Third year product design students with ewaste providers Spyro Kolofotias (MobileMuster), Amanda Nissen and John Sarcevic (MRI Pty Ltd) and Queensland Museum's Suzanne Misso (Creative Director, Programming).
L to R: Leslie Li, Joe Yang, Paul Bardini, Suzanne Misso, Sean Kim, Michael Rimando, Disa Martin, Michaela Hogan, Emma Shaw, Spyro Kolofotias, Amanda Nissen, John Sarcevic and Beck Davis.
ewaste [re]booted
rethink, repurpose, repair, reuse, re-educate
Queensland Museum and Sciencentre 14–31 October 2014
This exhibition provides an illustrative and interactive re-configuration and re-representation of contemporary technological material culture. Specifically, object-people-context relationships are questioned and embodied life cycles including electronic waste (e-waste) implications are explored and presented back to the public for engagement, interaction, discussion and critique. The resultant work has been developed from multiple discipline perspectives by students studying design at the Queensland College of Art, Griffith University including; product design, visual communication design and interior environments. In each instance, students considered the implications of material culture within the Brisbane context, and the complexities regarding the role of design, technology, distribution, repair and product stewardship programs within this cultural frame.