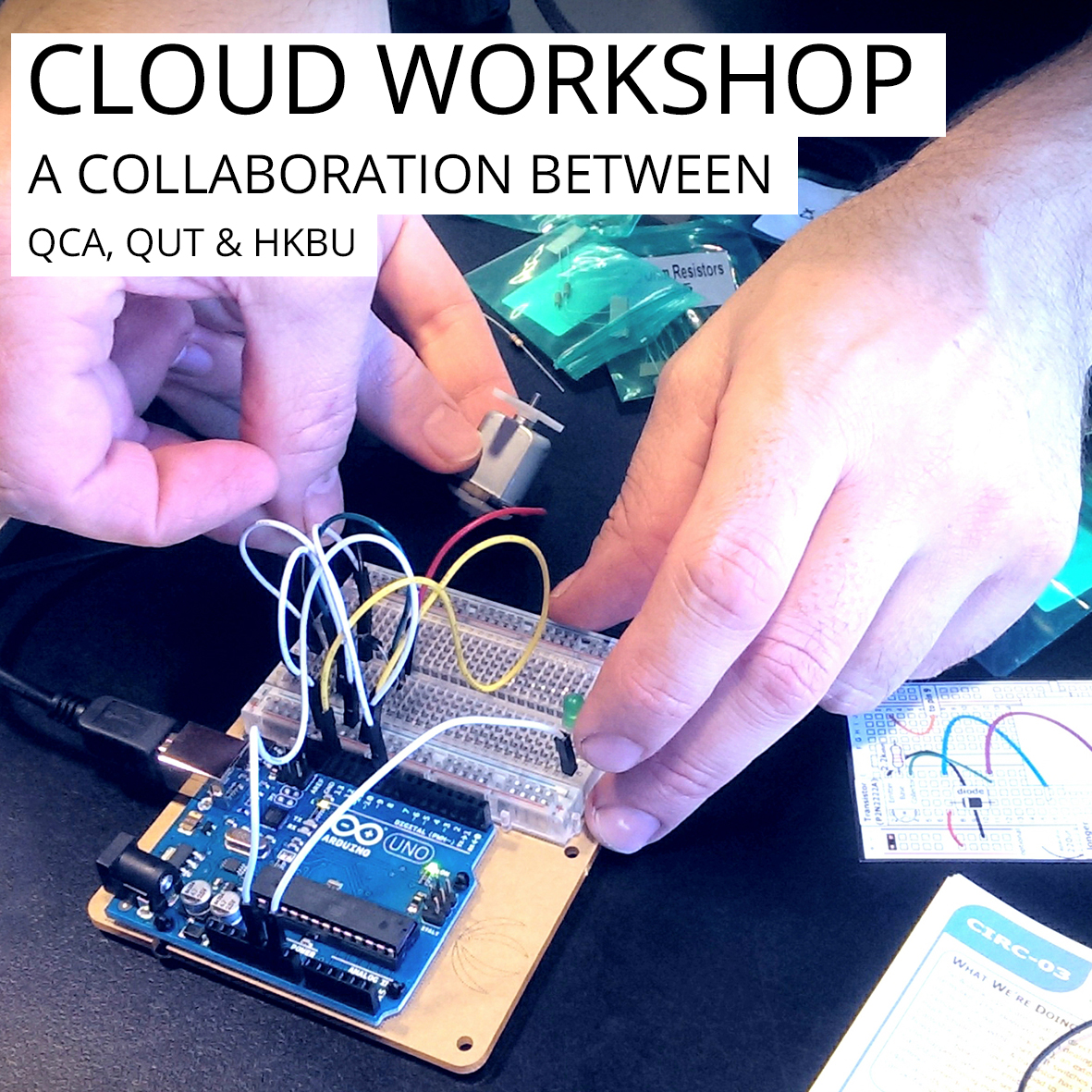 international collaboration - education
A collaboration led by three universities in the Asia-Pacific region including Visual Arts Academy, Hong Kong Baptist University; Queensland College of Art, Griffith University, and School of Design, Queensland University of Technology.
PROJECT LEADERS: Dr Tricia FLANAGAN (HKBU), Dr Beck DAVIS (GU) and Dr Rafael GOMEZ (QUT)
For more information, please visit the project website: www.hifcloudworkshop.com
inductions
Cloud workshop inductions Lab 4, The Edge, Brisbane.
concept presentations
Cloud workshop student (simultaneous) presentations, Hong Kong and Australia.
cloud workshop
21 July – 2 August
Enriching connections between citizens in the Asia-pacific region
Dr Tricia Flanagan (Hong Kong Baptist University), Dr Beck Davis (Queensland College of Art) and Dr Rafael Gomez (Queensland University of Technology)